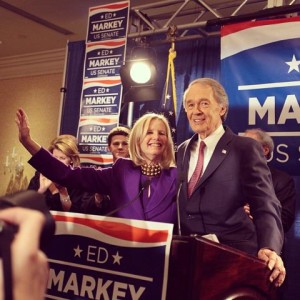 With only 4 weeks to go until Election Day, we need your help to send Ed Markey to the U.S. Senate to work with Senator Elizabeth Warren on the tough issues facing working families. There are labor to labor walks happening all across the Commonwealth from now until June 25th.
Please join us in talking to fellow union members about the importance of this election by meeting us in Northampton on Saturday morning.
We will be meeting at the 2nd Floor Conference Room, 241 King St., Northampton, MA, at 10 AM.  Contact Hampshire-Franklin Central Labor Council President Ronald R. Patenaude with questions at 413-427-3785.
RSVP with us on Facebook or add the event to your Google Calendar.