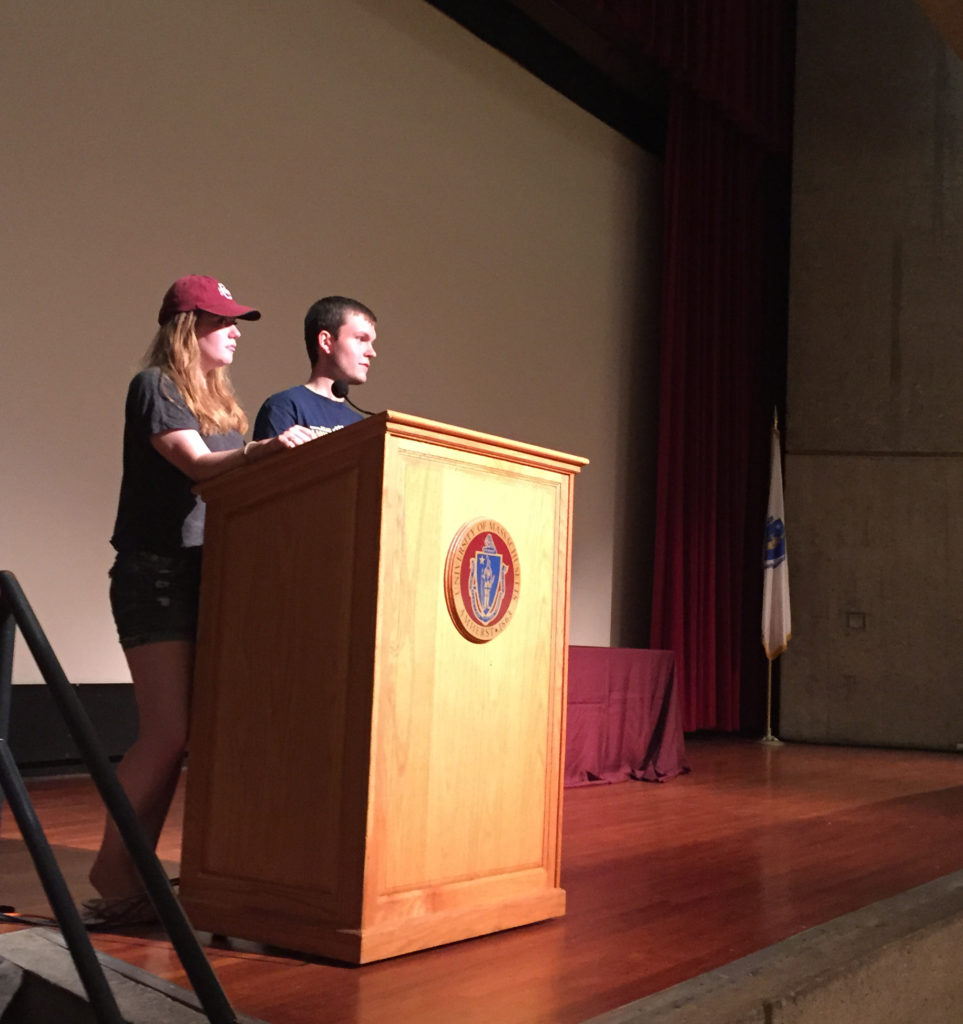 Congratulations are in order for the Resident Assistants and Peer Mentors from The University of Massachusetts in Amherst.  They voted today to accept the 2015-2018 Collective Bargaining Agreement between the University and the United Auto Workers. 99% of the voter turnout voted in favor of the new contract!
For those who missed today's orientation, these photos are of the standing ovation given to the Union Bargaining Committee for all their hard and tireless work. It was also to give thanks for all the support given from the community, legislators, UAW Region 9A, UAW Local 2322, Graduate Employee Organization of UAW 2322, Western Mass Jobs with Justice, Student Labor Action Project, Massachusetts American Federation of Labor and Congress of Industrial Organizations (AFL-CIO), Industrial Workers of the World (IWW) 650, and so many more.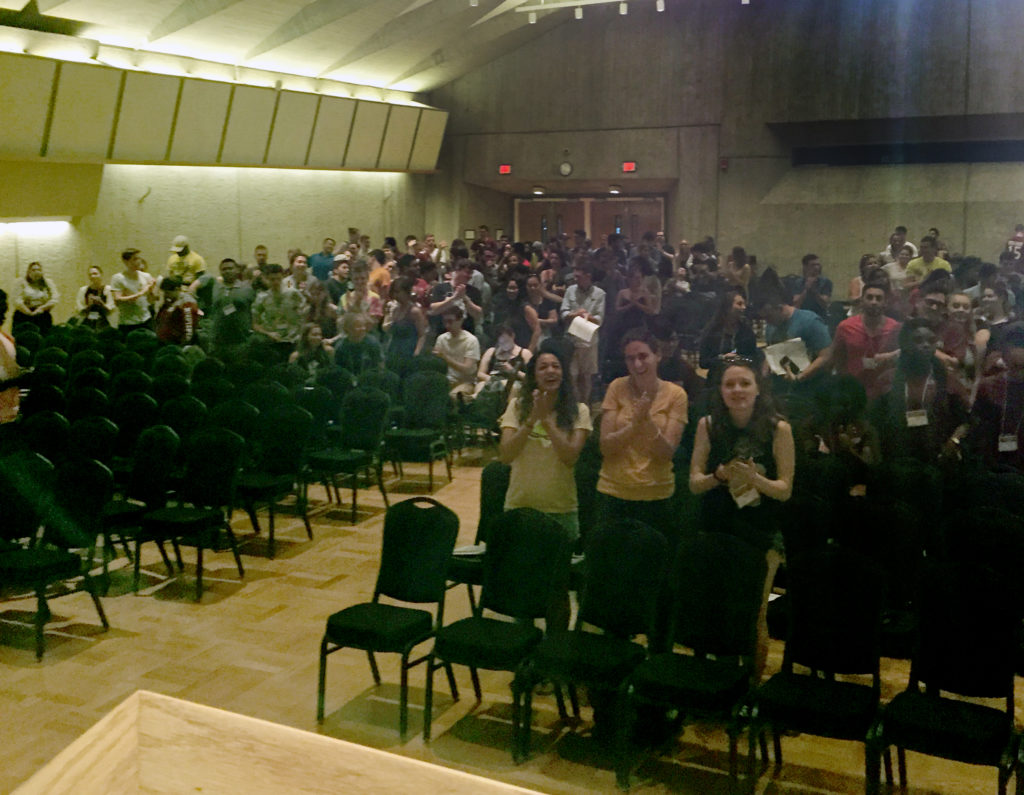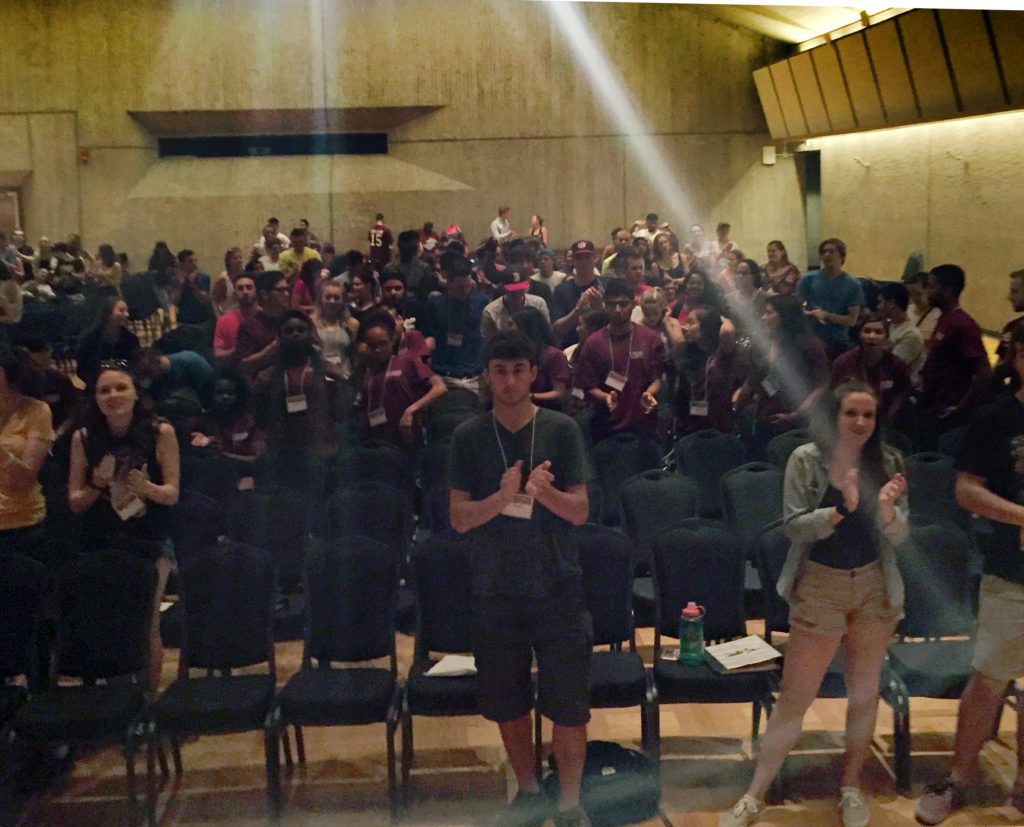 This collective effort shows that when we fight, we win!