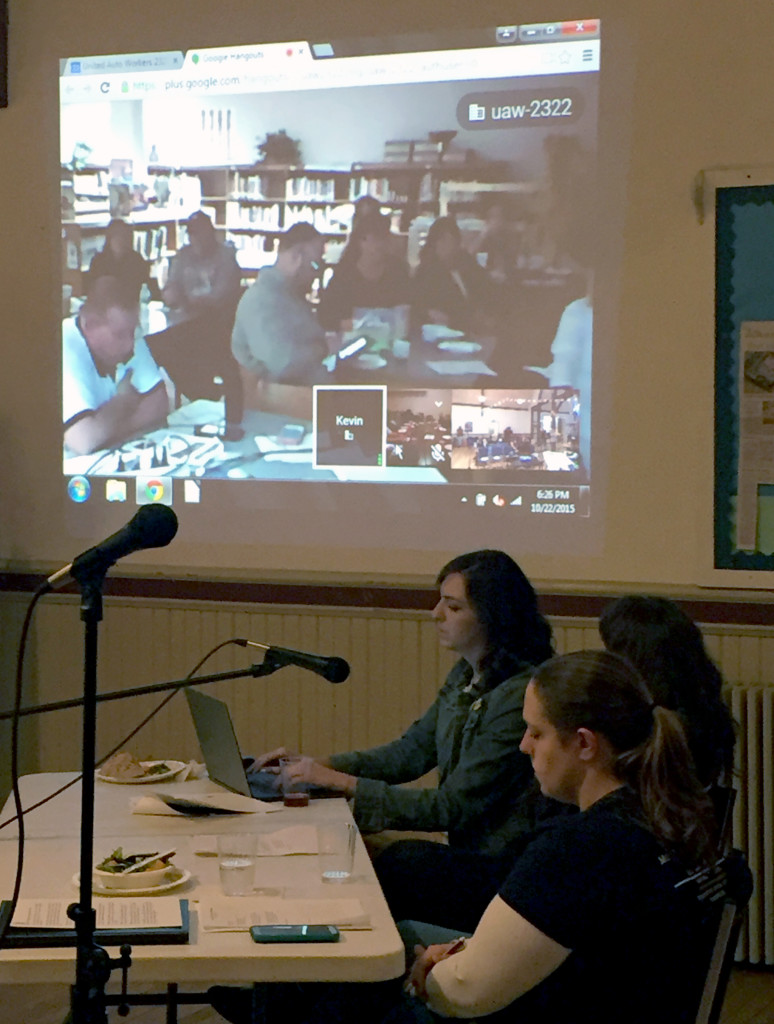 Last Thursday UAW 2322 attempted its first ever multi-state meeting. We have been working on a way to be inclusive of members we represent who are not able to attend our meetings because of physical locations and hours of driving to get there.
We had a few glitches but overall we were successful in our goal of connecting multiple sites with video and audio. We always look for feedback so that we can continue what works and fix what doesn't, so feel free to contact us at info@uaw2322.org with your comments or suggestions.
The beginning of the night gave members at each location time to meet others from different units and partake of some refreshments. This meeting brought together members from 14 of the Local's 28 units.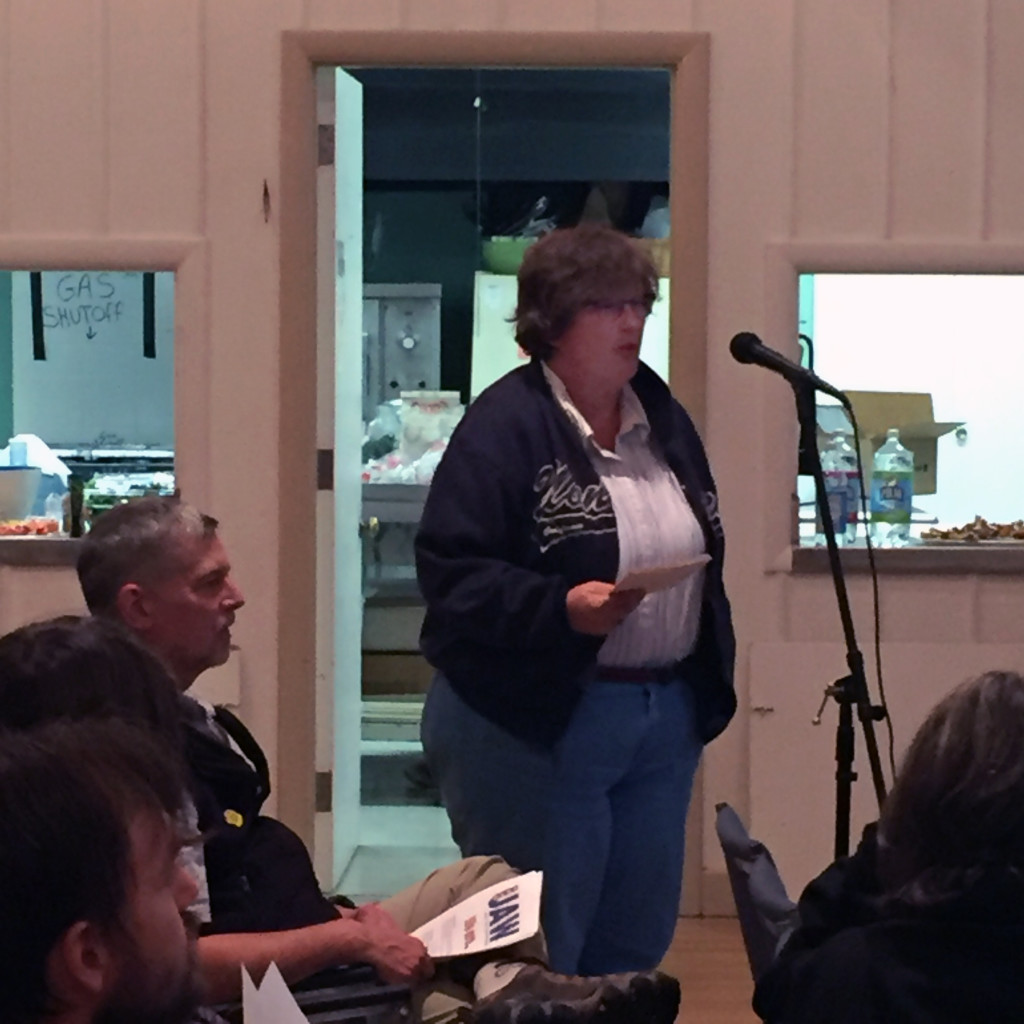 Both staff and members alike stood up to speak about the recently ratified contracts and to inform everyone about upcoming negotiations. It was a highlight of victories and of struggles within our various units. Included in this discussion was a handout for members to read, explaining the units that create our Local. Click here to read an online copy of this handout.
Black Caucus Coordinator, Howard Ashford, spoke about his new position doing outreach to members of color on UMass campus as part of the Graduate Employee Organization (GEO), the largest unit of our Local.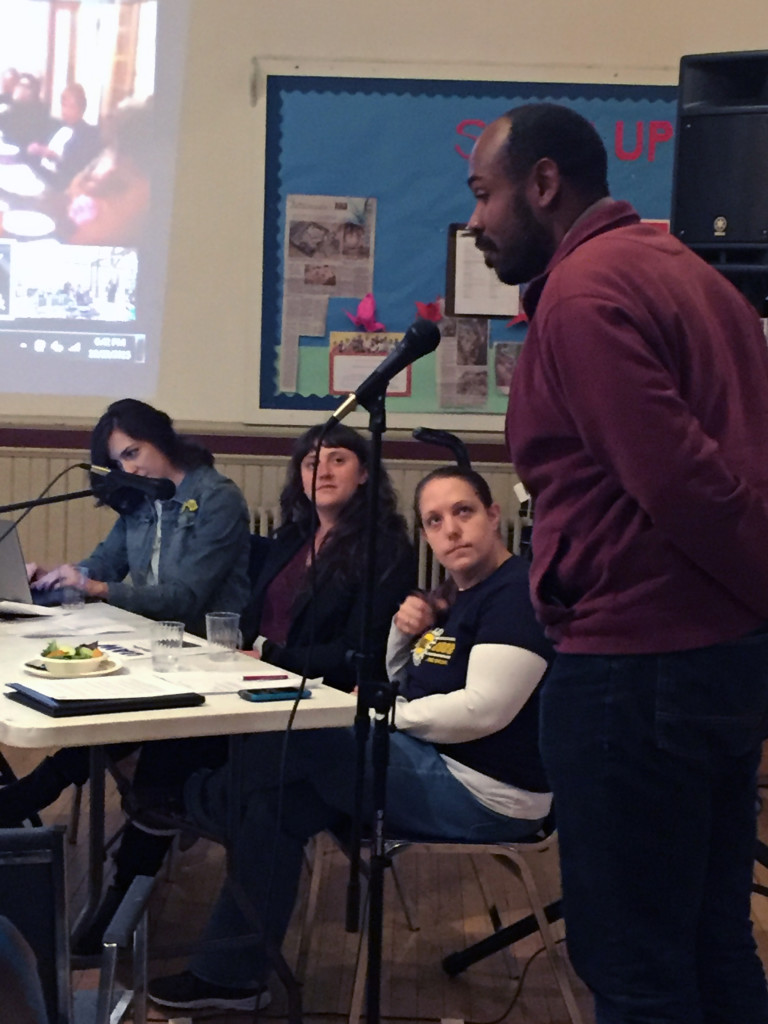 Solidarity and Education committee chair, Carly Overfelt, spoke about the projects that committee has been working on, one of which is revitalizing our member discount program. You may have been wondering why you received a plastic membership card recently, you will need to use this card to receive discounts at participating businesses in the area, as well as easily check into UAW 2322 events and meetings. Having your union membership card on hand when contacting the union or attending an event will help us serve you better. More information will be forthcoming.
The Bylaws committee has been updating the Local's bylaws and is nearly done. They will meet to finish this project up on Nov 4th at 4:00 pm in the Holyoke office. If you want to be a part of that committee, contact Vice President Erin Wilson at erin@uaw2322.org.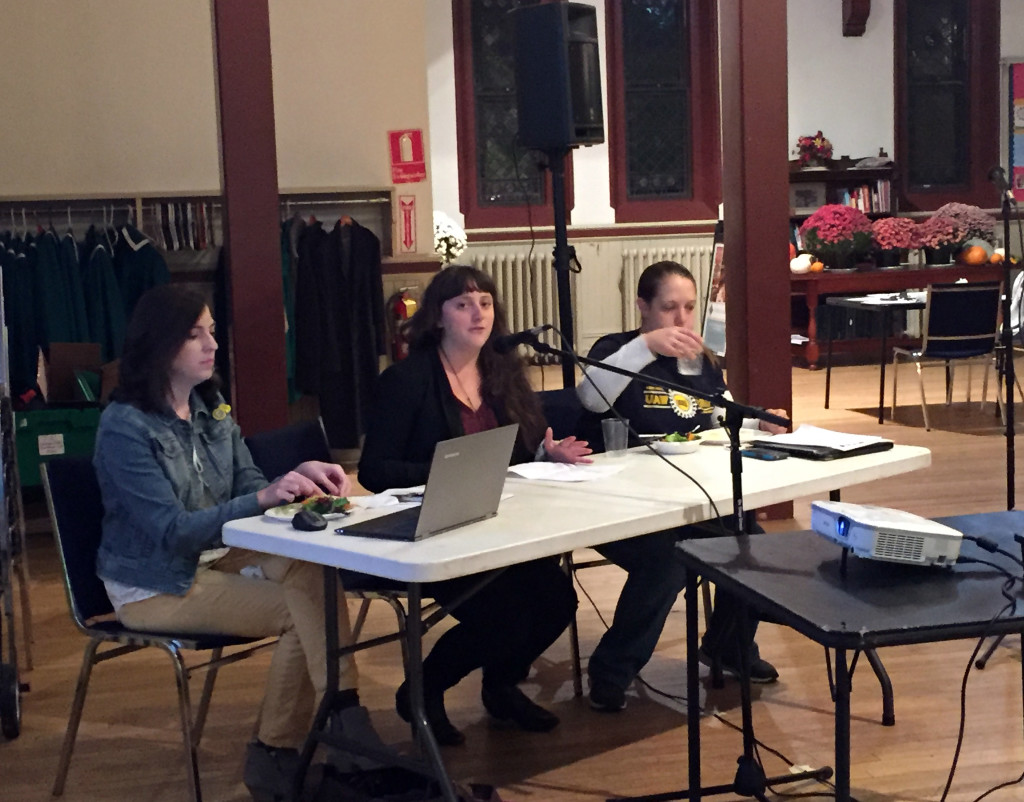 GEO servicing representative, Anais Surkin, presented two resolutions that came out of this year's Coalition of Graduate Employee Unions (CGEU) conference, which was hosted by GEO this past August. Of these two resolutions:
Support for the #BlackLivesMatter Movement was approved
Demilitarizing and Disarming Campus Police Forces brought up the need for further discussion which will possibly begin at the upcoming Joint Council meeting.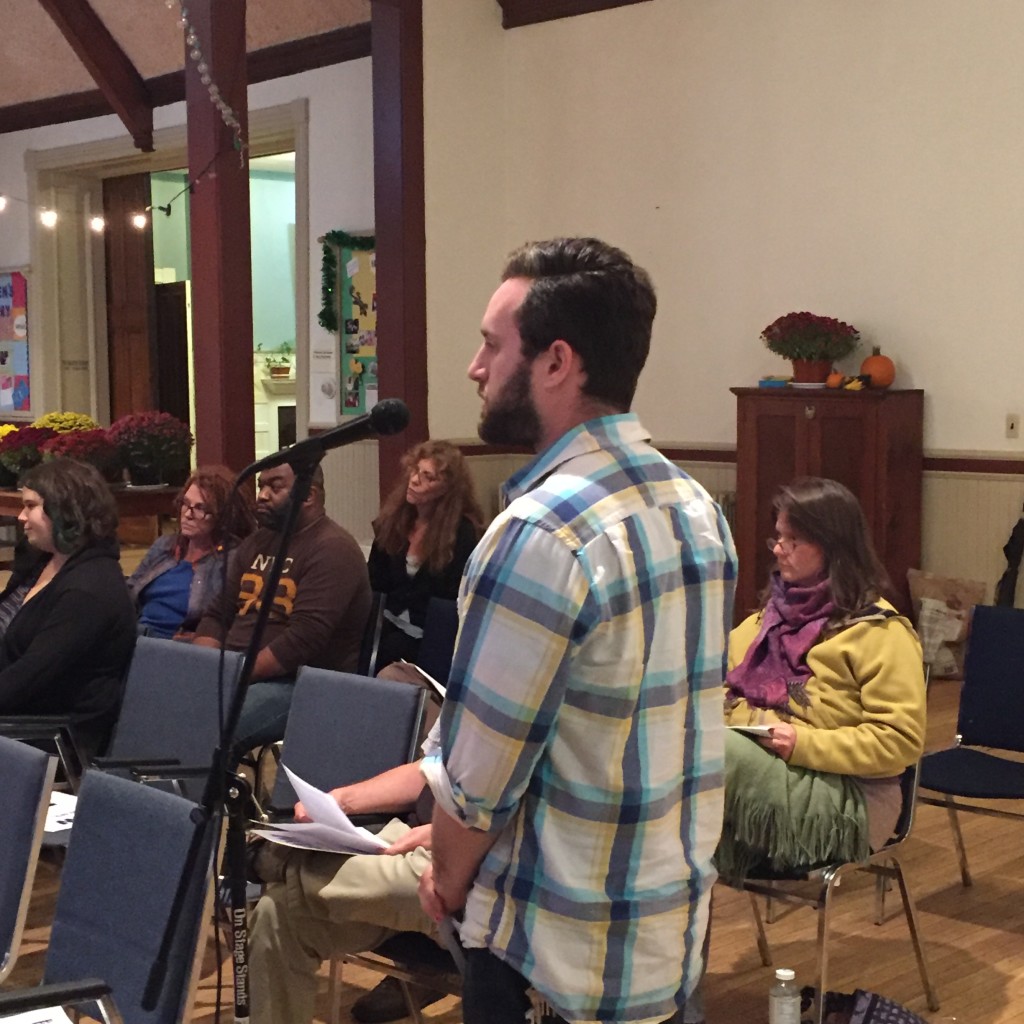 The final agenda item of the evening was to vote on the appointment of two interim members of the 2322 Executive Board. We are happy to announce that Erinn Ervin, of Cutchins Program for Children and Families, and Dawn Roy, of the City of Nashua (Clerical & Technical), were both voted in to serve the remainder of the term which ends May 31st, 2016.
Erinn Ervin ended the meeting by stepping up to ask all members for their help in getting more people involved in the Union's leadership.  She explained that all our units are not currently represented on Joint Council, and indicated that this would be a good place to start. If you are interested in filling a seat on the council, which meets once a month, contact your union rep directly, or the union office at info@uaw2322.org.