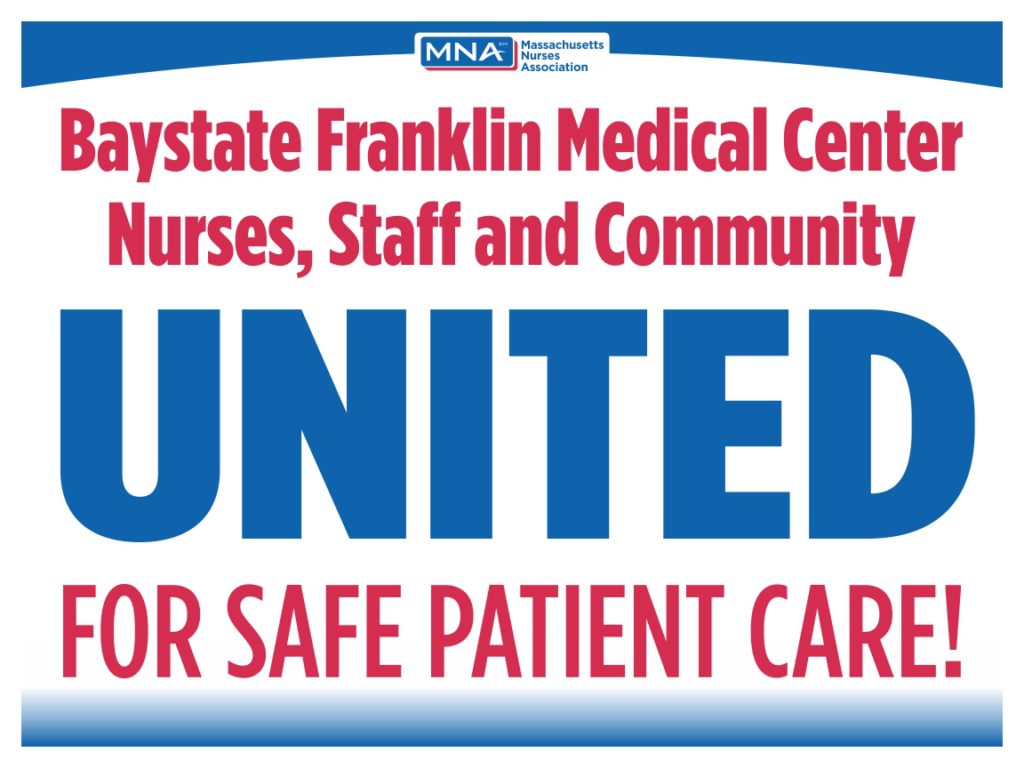 Find out what is going on and why the nurses will be going on strike by visiting our facebook post  https://www.facebook.com/UAW2322/posts/1502240279796139.
The Mass Nurses Association appreciates your ongoing support of the BFMC RNs.
They have received requests from the community regarding how they can support the nurses. Several have also requested talking points to use in letters to the editor. You can get those by clicking HERE.
You can also contact Diane Scherrer for a campaign lawn signs for your yard. For those who do not have yards, they have smaller signs available to place in windows. See above image for what the signs look like.