Resident Assistants Union Meeting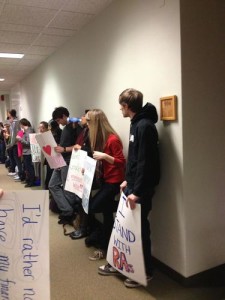 When: Tuesday, October 14th, 5:00-7:00 PM
Where: Hampshire House Conference Room
Hampshire House is the small building located right at the crosswalk over Massachusetts Ave to the Southwest Residential Area. The conference room is located on the first floor. We'll have pizza and stuff to drink.
At this meeting, we hope to elect unit co-chairs, talk about bargaining the next contract and elect a new bargaining team. We also will talk about the Peer Mentor organizing campaign and other ways you can get involved with your Union.
I hope to see you there.
Sincerely,
Court
Court Cline
Servicing Representative
UAW Local 2322
413 570-0735