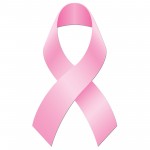 On October 6th staff and Members of Locals throughout the UAW Region 9A will be marching in Making Strides for Breast Cancer in Providence Rhode Island. They  are asking for our help in raising money for Region 9A's team, UAW Region 9A Solidarity in Pink.
All Regional Women's Committees in the UAW are working on this project. Let's show them that Region 9A does care.
 We all know a family, whether our own or another's, that has been affected by Breast Cancer. A cure must be found for this now. That takes money. Please join our team, walking or not. Or you can make a donation, no matter how small, because every dollar counts.