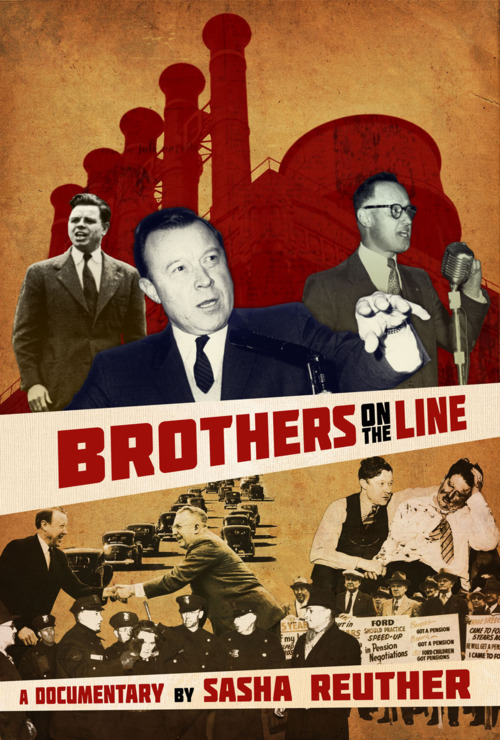 To commemorate the 50th anniversary of the historic March on Washington, The Solidarity and Education Committee of United Auto Workers Local 2322 has selected four films that study the figures behind the March: Bayard Rustin, A. Philip Randolph, Dr. Martin Luther King, Jr., and Walter Reuther.
In September, we offer Brothers on the Line, an acclaimed documentary feature exploring the extraordinary journey of the Reuther brothers – Walter, Roy, and Victor – prolific labor statesman whose social justice movement, under the banner of the United Auto Workers union, transformed the landscape of a nation. Directed by Victor's grandson, Sasha, and narrated by Martin Sheen, the film is an in-depth study of one family's rise from auto plant organizers in 1930s Detroit to leaders in collective bargaining, Civil Rights activism, and international labor solidarity. Behind the dramatic headlines of picket line conflict, assassination attempts, heated Senate hearings, and inter-union power struggles, lies a stirring personal story of determination, sacrifice, triumph, and tragedy. This influential and often controversial 40-year crusade would contribute to lifting millions of workers to a middle-class living and compel American democracy to live up to its promise of equality.
Location: Forbes Library, 20 West St., Northampton, MA 01060
Date: September 14, 2013
Time: 12 PM
Cost: Free!