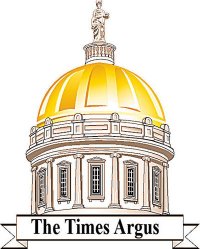 Goddard College: Union Says Labor Law Violated
June 17, 2013
By Eric Blaisdell
PLAINFIELD — The faculty and staff at Goddard college are alleging the administration violated federal labor law when it handed down an Aug. 1 deadline to come to an agreement on the ongoing union negotiations or financial cutbacks that the administration has proposed would be put in place.
The school is currently negotiating a new contract with its faculty and is also negotiating a contract with the staff that voted to unionize in January. Both faculty and staff are represented by United Auto Workers Local 2322 based out of Massachusetts.
In a joint statement released Saturday, the faculty and staff stated that the administration is not acting in good faith during this negotiating process. The statement says Friday the administration held a community meeting on campus where it presented its fiscal year 2014 forecast, including a $1.5 million deficit. The administration then laid out its proposed solutions to the deficit, which include suspension of retirement match, elimination of severance pay, a cap on faculty travel expenses and pay cuts of 5 percent for those making $30,000 to $49,999 based on full-time equivalent annualized salary and an 8 percent pay cut for those making $50,000 or more.
The statement said the administration characterized the ongoing negotiations as an "obstacle" to its implementation of its "strategic choices" and intends to unilaterally impose the proposed financial cuts Aug. 1 if an agreement is not reached by both unions by that date. In a meeting with Times Argus staff on Friday, administrators also portrayed countering the deficit as a plan, even stating it had unanimous approval from the school's board of trustees…